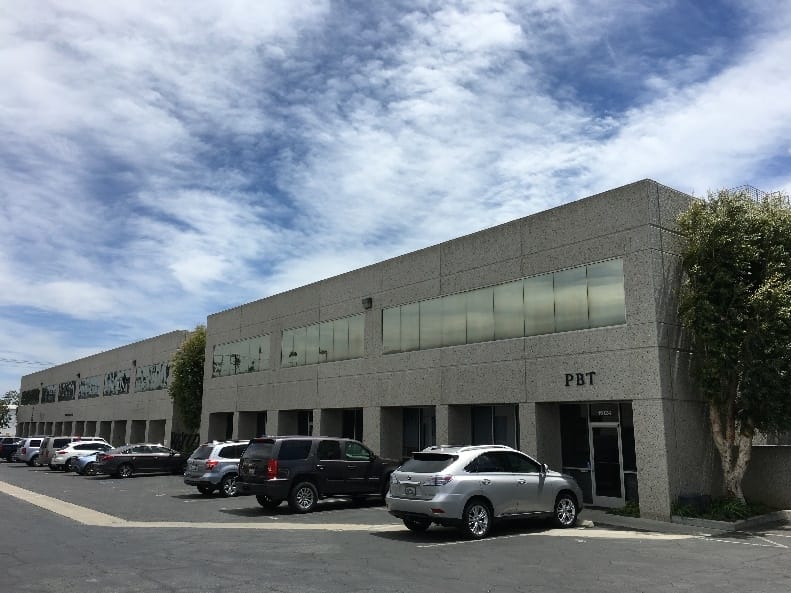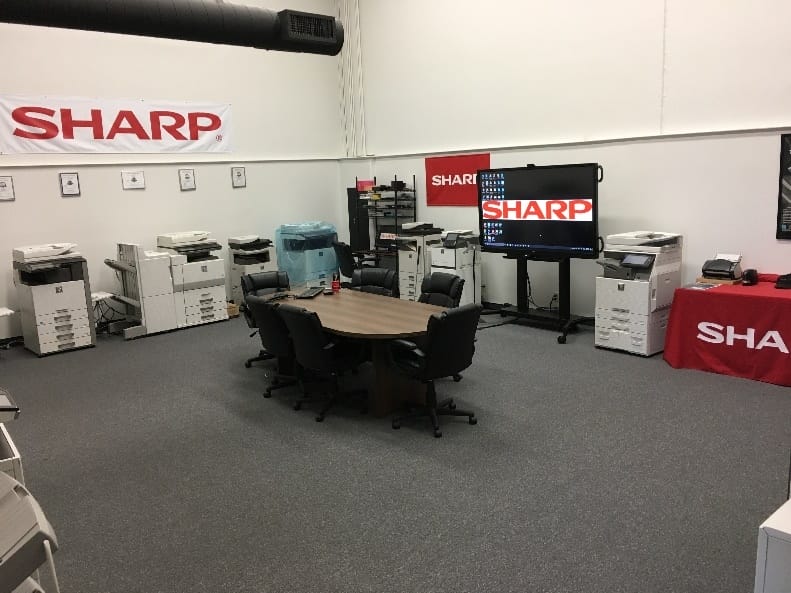 DIFFERENTIATORS
SERVICE-Pacific Business Technologies offers its clients enhanced service for their business products through its participation in Sharp's MICAS CLOUD SERVICE. Through MICAS, Pacific Business Technologies collects machine data through remote e-mail diagnostics and generates a detailed report regarding the condition of our clients' business equipment. Service technicians can remotely diagnose issues and have instant access to troubleshooting resources directly related to the client's machine. This allows them to be more efficient when dispatched to a client's business which in turn optimizes the client's equipment uptime. MICAS provides Pacific Business Technologies with Preventative Maintenance notifications, real-time equipment status, instant answers to equipment condition and increases first call resolution. Additionally, the MICAS system allows us to automate meter collection and, on some models, receive notification of low toner yields. MICAS securely collects and stores device usage, alert, maintenance counters and other data from a client's business equipment. It compares your data with preventative maintenance schedules to give us automatic notifications and reports for required maintenance and parts.
SIMPLE SCAN- We offer a free analysis called a SIMPLE SCAN. A simple scan is a review of all of your input and output devices. They would include your fleet of copiers, printers, fax machines, scanners and all encompassing maintenance and supply contracts that maintain these devices. We take a 3 month snapshot of all your costs-equipment, maintenance, supplies, outsourcing, invoicing, escalations that are built into the contracts, overage charges, incorrect billing and potential fraud billing from current or outside source/vendors. We then collaborate with you on the most effective solution for your organization. Bottom line: you will see an Operational Analysis, Financial Analysis and finally an Executive Summary. We use the top manufacturers for our solutions, including Sharp, HP and Microsoft. The Simple Scan analysis is free. We typically will save our clients between 10-30% per month over current costs.
MANAGED PRINT SERVICES (MPS)-We provide active management and optimization of document output devices and related business processes. MPS are facilitated by key software applications including FM Audit and fall into one of four categories:
Print management software to manage the volume and nature of print and authenticate users.
Device management software to monitor and manage the print devices in an environment.
Discovery and design software to analyze and plan for the change required in implementing a MPS.
Scan routing software to route scans to various destinations including document storage, fax servers, network folders, email or workflows.


SOFTWARE/CLOUD SOLUTIONS- We help IT with pain points from printer/copier function and hardware operating costs replacing old technology, Connectivity and Integration, Document Management and Workflow, MPS, Scanning and Document Security, 3rd party applications, Wireless integration, Application connectors to Office 365, Google Drive, etc.
GENERAL COMPANY INFORMATION
Company Name: Pacific Business Technologies North
Established:               2013
Business Type:           Inc
Locations:                  Van Nuys, Torrance
Service Area:             Los Angeles, Orange Counties
DUNS Number:          937755747
Cage code:                 70AJ5
SIC:                            5044, 7359, 7378, 7699
SAM US Federal #-937755747/70AJ5
Small Business Micro-DGS Cert ID: 1757909
34 years' experience with Sharp
We Sell, Lease, Rent, Service and Supply Sharp Technology, HP and Kyocera printers, Software integration, Cloud and Application Solutions: Copiers / MFP's / Printers / Scanners / Aquos Interactive Displays & Whiteboards.
SPECIFIC CAPABILITIES –
Reasonable, Efficient and Dependable Office Technology and Service
Specifically assigned Customer Service Representative for proactive attention.
Sharp MFPs feature mobile wireless printing and scanning.
Factory trained and Certified Service Technicians
Fast, efficient and specialized service
Real-time email service notifications
Preventative Maintenance notifications
Remote Diagnostic Capability
We use only genuine Sharp parts and supplies
We offer Environmentally Advanced Technologies-Sharp Toner Recycling Program
Managed Print and Network Services
Piggyback Pricing Contracts: Non-Profit / Education / Local Govt. / Major Accounts
PAST PERFORMANCE
California Department of Motor Vehicles
California EDD, CHP and other offices
California Department of Insurance
City of Torrance
Harley Davidson
Magic Castle
Amerprise
Vistamar High School
NBC
Notre Dame High School
Pasadena Playhouse